Hello, we are glad to announce the upcoming launching of Pilot Poster 2.0. The proposed launching date is 20th October 2016. This version is coming with whole lot of amazing features including;
1. Ability to Post to Multiple Facebook Pages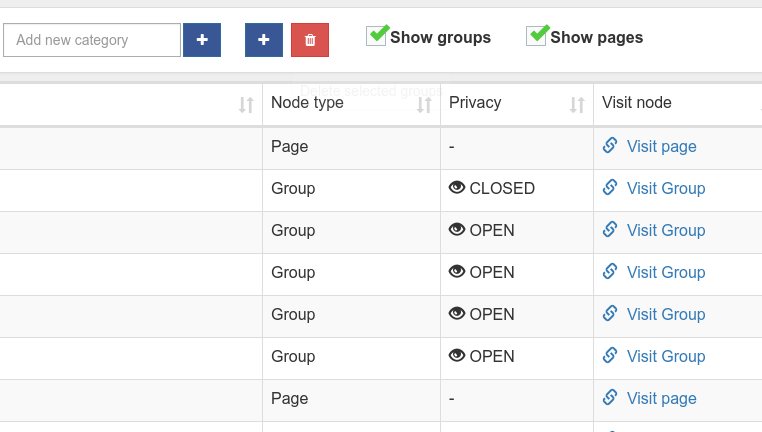 You can now post to your Facebook pages and the pages of others that you have liked on Facebook with the new Pilot Poster. This is a move that we believe will significantly increase your social media conversion rates. Combining the power of Pilot Poster's ability to post to multiple Facebook groups with the ability to post to multiple Facebook pages, then you have secured yourself a sure way of unending traffic to your website, blogs, affiliate links and other promotions.
Posting to multiple Facebook pages will also save time for those who manages multiple Facebook pages of their own. Now you don't have to share links to your groups and pages individually. All can be done within minutes on Pilot Poster.
We decided to include this feature into Pilot Poster due to the high increase in demand for the feature by hundreds of our current users.
2. Ability to upload images and videos directly on Pilot Poster
This is the most requested feature on Pilot Poster.  Now You do not need to host images and videos on external sites, this will save you time and energy, and you can concentrate more on composing an enticing post rather than looking for means of hosting images online.
This feature will also enable you to manage uploaded images and videos and you can re-use your uploaded content any time.
3. Ability to add multiple groups to a category at once
We understand the that it could be a pain in the neck trying to add individual groups to categories. This requires time and patient in the current version of Pilot Poster. However we have decided to make this a lot easier in the upcoming version because you will now be able to select groups and add them to a category all at once.
This feature also enable you to remove multiple Facebook groups from a category at once rather than doing it manually one after the other.
4. New and improved Emojis
We have added new Facebook emojis and also improved on the current emojis. So you will have more emojis to select from!
5. Flexible Timing added to posting schedule
We have added more option to scheduled posting. Among these options is flexible timing, that will enable you automatically pause a post at a certain hour of the day and continue after that period automatically.
This will enable your facebook campaign to meet your audience at a planned time which increases engagement and conversion.
6. Improved methods to reduce Facebook jail
The current facebook jail rate on Pilot Poster is around 1%, a statistics that no other Facebook group auto poster can boast. We are working round the clock to ensure that we completely erase the possibility of Facebook jail on Pilot Poster (Except those who abuse the system).
In Pilot Poster 2.0, we have added more measures to ensure that we go below the 1% level of users being thrown into Facebook jail.
7. Decide How many Facebook Groups and Pages you want to import into Pilot Poster

Pilot Poster 2.0 allows to you to set the number of facebook groups and pages to import to Pilot Poster. This is good for those who might want to import facebook groups only or those who want to import only facebook pages alone.
Conclusion
These are just highlights of some of the new features to be expected in Pilot Poster 2.0,  we are working to make this FREE Facebook group and Facebook Pages auto Poster the best out there. Our aim is to beat Premium competitors and we need you to achieve that goal!
Drop in the comment box below any feature you would like to see in Pilot Poster  in future releases.