UPDATE (16-07-2017): Watch Video Below for Version 3 Method

You're advised to Authenticate HTC Sense and Set as Default App for a Better Posting Experience. Click Here on how to Authenticate


In addition, If you're updating your Facebook account (To import new groups), ensure to delete the account completely before re-adding/updating.
Updated: Video Tutorial (16th July 2017)
Adding a Facebook account to Pilot Poster is now slightly different from what it was, Facebook made some changes to how apps interact with its system starting 21st of March 2017, which affected the traditional app Pilot Poster uses in adding Facebook accounts to the system.
The new method now uses the alternative way of authenticating apps as explained in this article. Many who have read and followed that article will find this new method easy to follow, though there are some few additional steps in Pilot Poster 2.1, and that is why we'll be explaining the complete steps to adding a Facebook account to your Pilot Poster account in this article.
Note: It is strongly recommended to use Google Chrome Browser while adding a Facebook account or authenticating apps.
Step by Step Guide to Adding Facebook Account to Pilot Poster
From the Main Menu, Navigate to Settings > Facebook Accounts

Check the boxes  Load my Groups, Load my Pages and Load my own Pages and set how many groups/page you'll like to import (Maximum is 1000 for each).
Note: Depending on what you'll like to import, Load my groups loads all groups you've joined and created. Load my pages imports all the pages you've liked while Load my own pages imports all the pages you manage (Admin).
After checking the appropriate box, Click Add/Update Facebook Account to begin the authentication process.
A new pop-up window comes up, click the Authenticate the App and a Facebook window opens prompting you to login if you haven't already.
A new window comes up asking you to grant iPhoto permission. Click OK and ensure you set the permission to PUBLIC click ok to complete the permission stage.
Note: Old members who must have authenticated iPhoto will not see the permission, just move ahead to copy the URL.


Copy the URL as shown in the image below (Ignore BLANK or ERROR messages on the page)SCREENSHOT SAMPLE 2
Paste the Copied URL in the First box and the second will be automatically generated. Click the Add Facebook Account button. And

You've successfully added your Facebook account.
You can also read this article to know more about getting access token via this method.
The Old Method (Obsolete)
Are you eager to make that first post to the hundreds of Facebook groups you have joined to drive traffic to your website, blog or affiliate link? WAIT! you need to prepare your Pilot Poster account for the first time.
If you have not created a Pilot Poster account, Here is how to.
When you first login to your pilotposter.com account, you get two notifications. The first states that you have no Facebook account attached to your PilotPoster account and the second is that you have not selected any application for sending posts.
This article deals with the first error notification, adding a facebook account.

How to add your Facebook account (s)
Step 1: To add Facebook accounts, click Settings from the main menu
Step 2: Under Settings, goto Facebook Accounts tabs and click Add/Update Facebook Account

Step 3: When you click Add/Update Facebook Account a pop up window comes up. Click Authenticate the App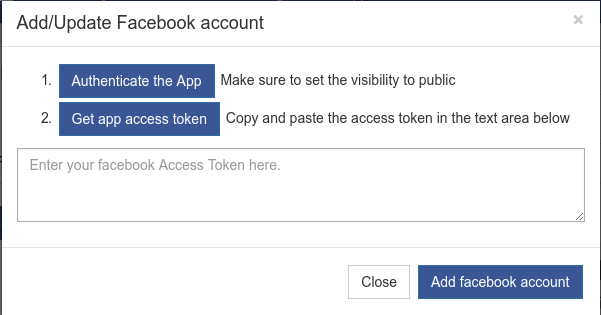 Step 4: Another pop up comes up requesting you to log into your Facebook account (If you are not logged in). After login into your Facebook account (Or if you are already logged in), a page comes up requesting you to grant HTC Sense App permission.
Remember to set the app visibility to PUBLIC as shown in the screenshot below.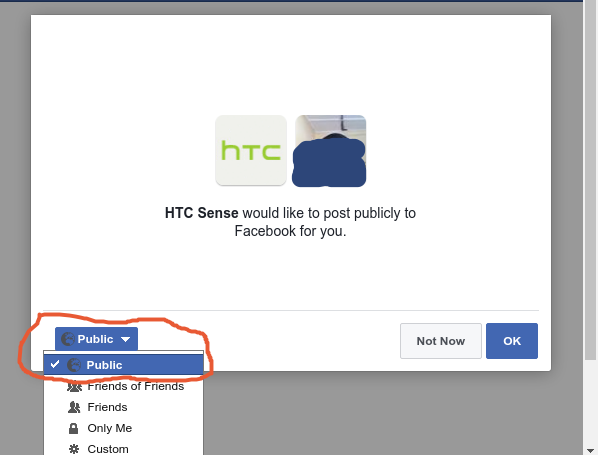 Now click on the button number two of the initial pop up window. As shown on the picture below.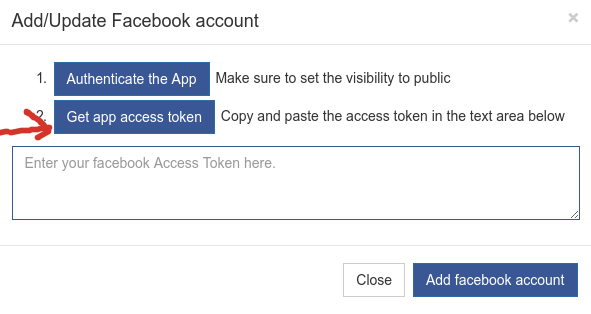 Step 5: Copy the token in the window that comes up and paste it in the authentication box.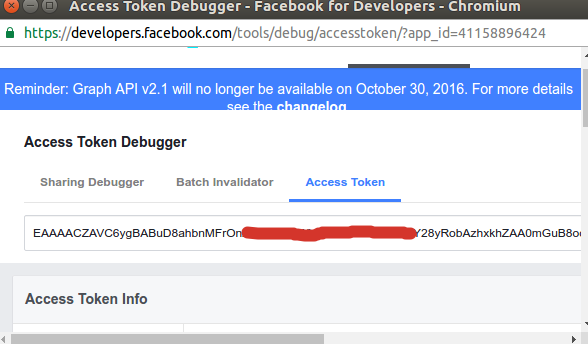 Click Add Facebook Account and you will get the message >> Facebook account has been saved/updated successfully.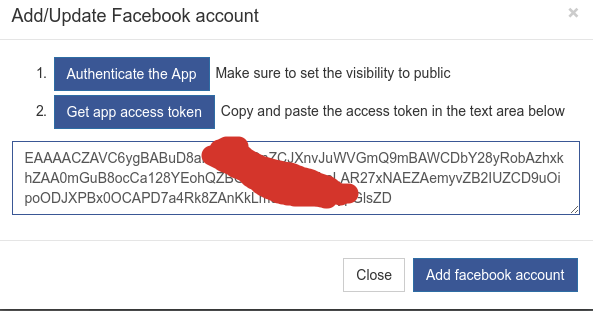 NOTE: If you click on Get App Access Token and you can't find the access token, simply click on Authenticate App again, click Ok and close the window. You can now go back to get your access toke again
Close and refresh the page and you'll see that your Facebook account has been added to the list. This way you can add as many accounts as you want.

Now that you have successfully added your Facebook account, you can proceed to Select your default application for sending posts.
Drop comment below if you need help adding your facebook account.